Sigh... Another raining day!
Going Chatuchak again as there are things I regretted I never buy. Tip for you, don't think just buy as it is hard to go back to the same store.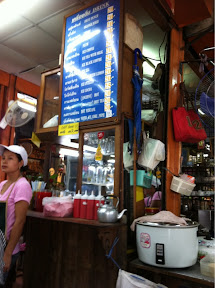 Waiting for our food, however all restaurant haven't opened yet thus chosen this store.
But regretted, my advise to you is: you rather hungry than eat other road side store. NEVER!!!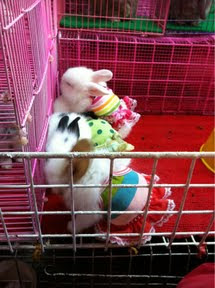 So cute.... Bunnies in dresses!
Still, reach at 10pm yet most shop not opened yet!
This paper cut had handle, sweet gesture!
Reached Siam Square! Traffic jam with full of pink cabs.
Wah.... Cuddle giant pink bear.
Naraya!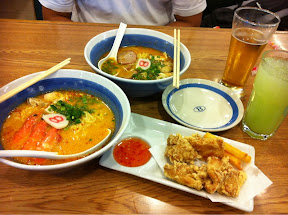 Lousy lunch... Taste so awful and salty.
Bee say google stated this is a must come building "central world" this place is so "wu Liao"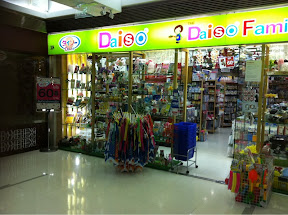 This Daiso same as SG, everything for $60thb/ea
Reached Patpong night market. Largest night market in bangkok. But I still prefer the one I visited in the past 6 years Silom Night Market but bee say Silom night market already close down half of it!
Dinner at MK.
Sigh rain so heavy till the taxi cab refuse to go by meter also they alway like to con tourist during night time.
Hee, my damage today $2700 THB.
In love with the hat and bag.
- Posted using BlogPress from my iPhone