Kinda a bad day started of with rain. Well it been raining since yesterday night thus I never expect it actually rain for whole day.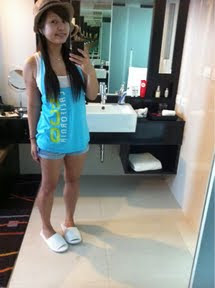 Outfit of the day.
Headed to a cafe for our breakfast.
I do remember I never had completed this place for the past 2 visits thus taken this foto to ensure I never had missed any area.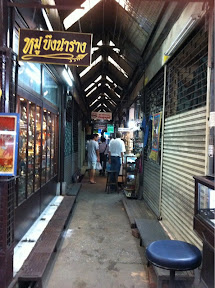 Actually I left my hotel @ 9am, after breakfast was around 10.30am that include travel time. Chatuchak Market open from 8am - 6pm. This was unexpected, shops still not open yet. I guess is due to rain.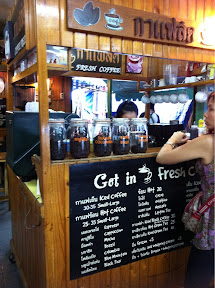 1 of my purpose of coming here. Last trip this place was full of crowd ended up we didn't manage to try this. Yeah, glad is still there.
Bee finally got his Blue Mountain coffee.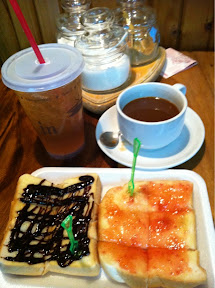 I having the cooling apple ice tea with the yummy thick chocolate and strawberries toast.
Well, just now was just a tea break. Choosen this one and only restaurant for lunch as we didn't dare to ate at the road side food stall.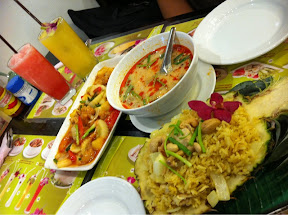 An reward meal for both of us to walk further. Pineapple rice, Tom yang soup, sweet sour chicken, black pepper seafood platter on hot plate with his mago shake and mine water melon shake ( which happen to appear like smoothie to me instead )
Mini puppies
Even snake is for sale
Goldfish in big steel basin.
Saw this transformer out of no where. Maybe you're unable to tell this is much taller and bigger than me despite it was built to mini scale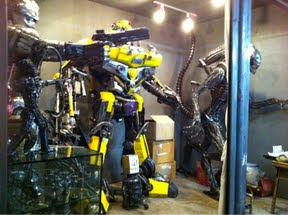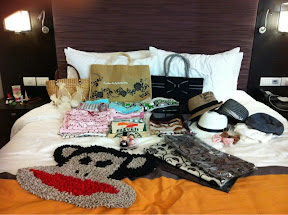 Been shopping from 9am to 6pm. These are my damage $4000thb :D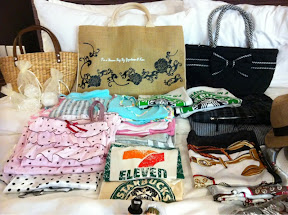 Mostly is my pajamas @_@ 7 sets!!!
In <3 with the hat!!!
Seem like the rain doesn't stop me from buying. Anyway hoping for a sunny day tomorrow.
Also wondering what will happen tomorrow as it is 911 10 anniversary.
- Posted using BlogPress from my iPhone